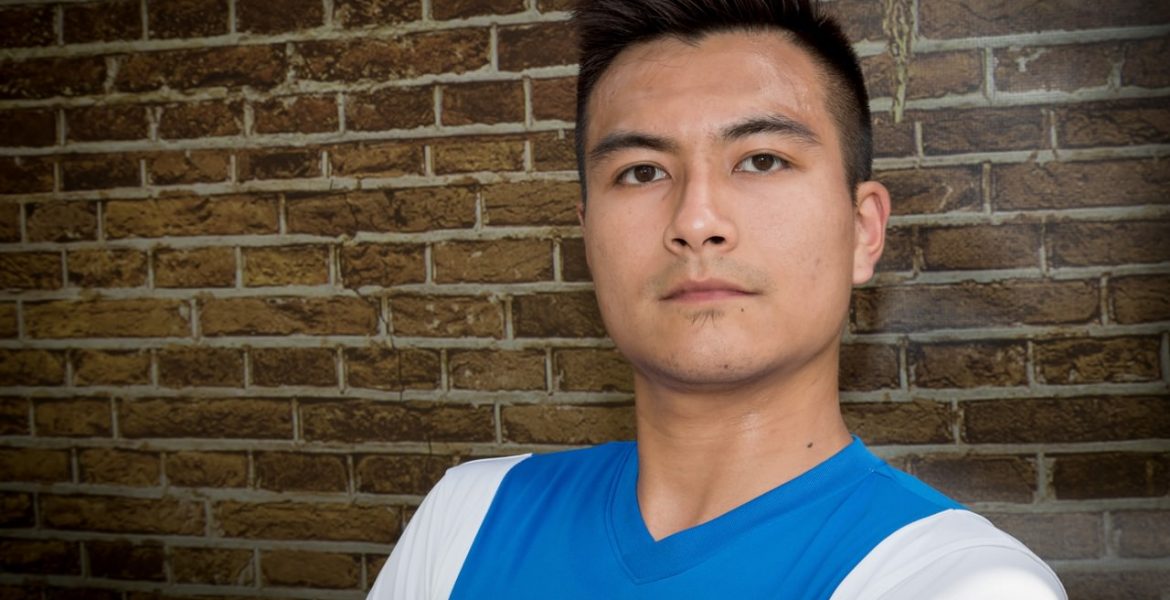 Team Hong Kong were selected from participants in projects for men and woman who were homeless or socially excluded.
One such beneficiary is captain Chan Ho Nam, who completed a four-month training programme to enable him to arrive in peak condition.
Chan is enjoying his time at the tournament, after a process of getting used to the inclement Scottish weather alongside dealing with the pre-tournament nerves that exist in representing your country.
"I do like the environment here. We were nervous at the beginning, and the weather is quite unstable, but after training and preparing well we are enjoying the tournament a lot now. I'm very honoured to wear the national jersey. I'm not stressed, I'm relaxed. And I try and do my best for Hong Kong."
Chan, like many of those taking part in the tournament, fell in love with and began to play football at a very young age.
"I like football very much. I started playing when I was very young. But when I was growing up, I got involved with the wrong crowd and started to take drugs, so I stopped playing. Through football and football training I have started to get back to being my normal self again. And I hope to continue to be a better man."
And as an example of how sport can turn around people's lives, his participation in the tournament as inspired him to help others in need on his return to Hong Kong.
"When I play football I think happy things, and with good team spirit people can come together to achieve success. Playing for Hong Kong means I can forget about my previous bad days, and I will try and do more volunteer service to try and help homeless people in the future."
By Craig Williams
Photo: Anita Milas