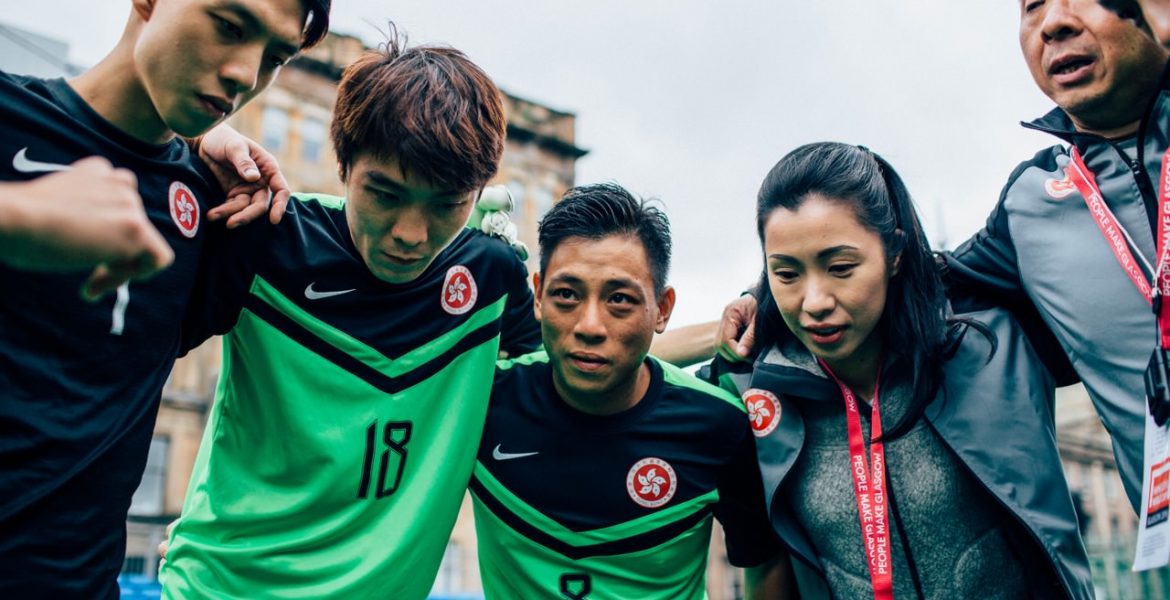 Hong Kong beat Ivory Coast 5-4 in a thrilling fast-paced match which left both goalies with their hands full.
Ivory Coast flew into the lead, chipping the Hong Kong keeper to grab the first goal of the match. They went on to score another two goals while their keeper remained strong against Hong Kong's attempts to gain a lead.
A couple of near misses from Hong Kong and a failure to take advantage of a penalty made for a tense game for the team.
However player Ho Nam kick-started their comeback with a last-minute goal in the first half, leaving the score 3-1 with Ivory Coast still ahead.
Their lead didn't last for long, though, as Hong Kong kept the Ivory Coast keeper on his toes, securing another three goals minutes into the second half. Determined to keep on top, Ivory Coast evened play with a minute to go.
But the game wasn't destined to head into a penalty shootout. Possible victory was stolen from Ivory Coast in the last 30 seconds when Hong Kong's You Chee Hoo slipped a final goal past the keeper to finish play 5-4 to Hong Kong.
A brilliant game full of skill, it was certainly a game for the crowd who were kept on the edge of their seats until the very last moment.
By Rachel Main
Photo: Alex Walker